Since this story was first posted, a positive ending has developed.... This is a lesson for all parents and educators. Read on...
It's a good thing my family loves me. I'm not feeling a whole lot of love these days. As I was planning to write my third and final installment in the On Parental Priorities series, I received a permission slip from our son's school. I had already outlined my thoughts focusing on the failure of the Domestic Church in regard to the catechization of our children, and how this is affecting our Catholic Schools. The slip I was expected to sign brought the intended topic to a boil for me so I put it aside for a week or so.
The beginning of the story is probably best expressed in another entry from a year ago I called
On Blood Pressure, Edmund Burke and the Domestic Church
(opens in a new window/tab). You'll follow along better if you read that entry first. Just do it and I'll be right back.
Now, about that permission slip. Once again, seventh and eighth graders throughout our county were invited to a "Youth Leadership Conference" and the sponsors are as follows:
Our county Youth Bureau
Our city's Youth Bureau
Our local community college (they provide the location for the event)
Our local YMCA
Planned Parenthood
I made my displeasure fury about the situation known last year. It was received with a confused expression, and the wordless message I received back was that I had lost my mind. How could I possibly be upset over Planned Parenthood's sponsorship of a conference my son was to intend? (I am purposely leaving bits of the story out to protect certain ignorant individuals involved. Yes, I said ignorant.) I felt called to instruct the ignorant, I did, and here I am. Once again, I'm a crazy person who cannot understand why a Catholic school will send their students to a conference sponsored by Planned Parenthood. There are two Catholic schools in our county and both participate. There, I said it. It is now stamped forever in some cyber-cache. So sue me.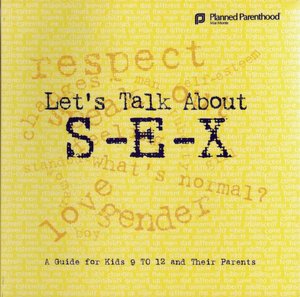 This year, my approach was different. I simply sent an e-mail stating that our son would not attend anything that was sponsored by Planned Parenthood, and that like last year, we would attend Mass and engage in works of mercy instead. I didn't receive a reply and didn't expect to. There wasn't really anything to say. Another parent called me to discuss transportation to the conference. I told her that a conference sponsored by Planned Parenthood went against everything our family believes and she thanked me for the reminder. She had forgotten they were a sponsor. Then she went to visit a friend at the youth bureau and that friend assured her that Planned Parenthood hasn't made a presentation at the event in the past few years due to parental concerns. I corrected the parent by sending her a news link to the event where the presentation and presenter were both plainly mentioned last year. A couple of other parents contacted me after they questioned the involvement of Planned Parenthood in the conference. They had both heard through 'the grapevine' that I refused to sign the permission slip. Unlike me, they received a reply via e-mail. They were told that our children were going to be kept away from Planned Parenthood leaders and that the teachers were to make certain that the students did not attend any presentations offered by Planned Parenthood.
Condom lollipops - creepy handouts from Planned Parenthood in Rochester, NY
One father of a younger student shared that word substitution would better illustrate the absurdity of our attendance at the event. Substitute Planned Parenthood with KKK, Convicted Sex Offenders, North American Man Boy Love Association, Nazi Party, Adolph Hitler, and it would be more clear that our participation was preposterous. Maybe. The bottom line in this situation is simple: everyone else is doing it! I admit that I did have a glimmer of hope that some sort of Divine intervention or spiritual enlightenment would take place. I've now lost hope in this situation. I'll have to wait for the conference to be highlighted in the newspaper again, with our kids on the front page in their uniforms at an event sponsored by Planned Parenthood. All of this so that they can learn yoga, how to get along with others, and other Obama-like niceties. Yes, I am completely void of any charitable words, and to say that I am in the desert over Lent is an understatement.
In addition to contacting responsible parties at our school, I also wrote another letter to the editor of our local newspaper. I am hoping that the reason I didn't receive a call for verification was due to the overwhelming length of it. They do suggest between 250-400 words and my contribution pushed to nearly 600 words. After a week of no confirmation call from the newspaper, I resubmitted a much abbreviated version at 250 words. Now I wait for the call and hope the letter is printed prior to the event. My original, longer version is as follows:
If you live in Genesee County and have a child in 7th or 8th grade, you most likely received a permission slip for the annual Youth Leadership Conference to be held at GCC on March 13, 2012. Once again, Planned Parenthood is listed as a partner of the program. Few parents question their presence in a conference intended for 12-14 year old kids; most signed the permission slip without a second thought.
Last year, a Planned Parenthood representative offered a presentation at the same conference based upon a quote attributed to the18th century philosopher Edmund Burke, "The only thing necessary for the triumph of evil is for good men to do nothing." On their own website, they describe themselves this way: "Planned Parenthood is the nation's leading sexual and reproductive health care provider and advocate." Strange how a sexual and reproductive service advocate is teaching our children about good and evil, don't you think? Why would they want to be affiliated with a group of young teens? They are simply grooming future customers.
Planned Parenthood's foundress, Margaret Sanger, was a proponent of eugenics. She believed the purpose of promoting birth control was "to create a race of thoroughbreds," as she wrote in the

Birth Control Review

, Nov. 1921. Today, Planned Parenthood receives over 300 million taxpayer dollars per year. Your son or daughter cannot be given an aspirin without your written consent at school, yet Planned Parenthood can market sexual information and services to your child, and you can do nothing about it. It is a private matter between Planned Parenthood and your child. They provide over 1,000,000 "emergency contraceptive kits" to girls every year following unprotected sexual relations. To guarantee a failed pregnancy should one have taken place, they give the girl hormone pills that are 50 times the dosage of an average birth control pill. According to their own numbers, 11% of their healthcare clients receive abortion services. They also report providing "education" to over one million clients a year. They want to parent your children because to them, it is clear that you are not up to the task.
They recently launched a major campaign against the Susan G. Komen foundation when SGK decided to withhold future funding to certain Planned Parenthood facilities that were under Federal investigation. Planned Parenthood reacted with an all-out assault against SGK, and reportedly received much more in donations in just two days than the $680,000 they stood to lose. Mayor Bloomberg led the charge by offering a matching grant of $250,000 of his own money to Planned Parenthood. SGK's website was hacked, the organization was verbally assaulted and bullied, and their top official was pressured to resign. With their funding from SGK restored, now Planned Parenthood has directed its full attention on the Catholic Church and all who stand in the way of providing free contraceptives and "emergency birth control" to all Americans. Instead of recognizing the HHS mandate as attack on religious liberty, they accuse people with moral convictions of being "

Anti-choice extremists" who "do everything they can to prevent women and men from taking charge of their lives."
If you have children, please be a parent to them. Talk with them about what issues are important to your family, teach them what values are crucial to you, and give them a firm foundation on which to grow into adulthood. Know the intentions of people and organizations who want to serve as a mentor to your children. I've provided you with quotes from Planned Parenthood, and I'll leave you with one last to consider.
"A dead thing can go with the stream, but only a living thing can go against it." -- G.K. Chesterton



If you've read this far, I thank you from the bottom of my heart. I know that God is with my family in this fight, though I do wish more than a few parents (among other individuals) were as outraged as I am. We continue to swim against the stream, though it does seem to be a very lonely crusade. I am so deeply disappointed in my brothers and sisters who are Catholic, yet are clearly CINO. I don't expect the secularists to 'get it,' but when our fellow Catholics miss the boat...
An advertisement on a bench for Planned Parenthood in Vermont
"We're your sexual fantasy - A discreet environment for open-minded questions and answers."
P.S.
*And the former three-part series on parental priorities will actually be a four-part series. Stay tuned.
Part One is
HERE
, Part Two is
HERE
Edited to add:
I found this quote posted online. Bishop Mansell was our previous Bishop in the DOB and he put a stop to building of a $4.6 million senior home when the Diocese found out the same builder was building a Planned Parenthood facility.
Most Reverend Henry J. Mansell
Bishop of Buffalo, New York
13 August 2000
"We're not proceeding, because of the contractor's involvement with Planned Parenthood," said Monsignor Henry J. Gugino, head of housing development for the Catholic Diocese of Buffalo, New York. The comment was made as the diocese, at the direction of its bishop, halted construction on a $4.6 million dollar home for seniors in Wheatfield, N.Y., when it found out the contractor was also building offices for Planned Parenthood. Bishop Henry J. Mansell's spokesman, Monsignor David M. Lee, said the bishop and other diocesan officials decided to put the project on hold because of "moral concerns."
--SOURCE
March 9, 2012:
Special thanks to
ProLifeAmerica.com
for sharing this
post
in their ProLife Daily newsfeed.
March 13, 2012:
The letter to the editor was published last weekend. Find it
HERE
. Today is the big day for the Youth Leadership Conference. All are in our prayers. I was able to obtain a description of the program to be presented by Planned Parenthood. The Youth Bureau continued to insist that no representative of Planned Parenthood was making a presentation and they lied. It is right there in their program. They failed to identify the Planned Parenthood employee, thus continuing to pile on the lies. I chose to omit the name of the presenter. I believe that the enemy is the organization, not the people working for it.
Breaking Out of the Box: Are Some "Rules" Made to be Broken?
PRESENTER: T______ A_______
Our society has so many rules for what it means to be a guy or a girl. Music, television, magazines, parents, friends, and even toys give us messages about how we're supposed to act based on our gender! In this workshop, we're going to look at what it means to be a guy or a girl in this culture, what our society TELLS us we're supposed to be, and how assumptions about gender can lead to harassment and relationship violence. This interactive presentation will get you talking, thinking and decoding the real messages you see and hear every day about gender and relationships.
Those darn parents - making rules. Goodness knows what poor Johnny will have to endure if he wasn't given Barbie dolls to play with alongside his blocks.
For our family, it didn't matter whether Planned Parenthood was going to make a presentation or not. It was simply offensive to have them listed as a sponsor. I suppose that I'm left to question why the Director of Planned Parenthood is on the board at the Youth Bureau. This was their excuse for having Planned Parenthood listed as a sponsor. By the way, the presenter at the conference (she specializes in Rape Crisis Counseling at PP) lists V-Day as one of her affiliations. The Rochester V-Day will be marked by the performances of The Vagina Monologues, a Drag Show, and BRAWL (Broads Regional Arm Wrestling League) - all in the name of ending violence against women. They objectify women and expect to not become objects. Case in point, these suckers which were sold at an event last year.
Perhaps you are avoiding chocolate during Lent. You can always go to the
V-Day website
and purchase a vagina ring or necklace. I'm not kidding. I'll spare you the picture - you can click
here
to see if you're curious. Maybe a
vagina warrior knit cap
is more to your liking. Any man wearing that would clearly see women for more than their private parts, right? Of course I'm being sarcastic. The absurdity, lies, and double-talk must be exposed for what it is. I am a woman and I want to be identified as a person made in God's image, with a soul, a mind of my own, interests, pet peeves, and a personality; not by my reproductive organs. And these people want to sponsor a youth conference? Remember - they're only interest is women's health care. Or so they would like you to think.
Vagina shaped suckers being sold with the stated intention of stopping violence against women.
Sure - objectify them, and then teach people to eat female genitalia. Makes sense - to someone I guess.
Picture from their Facebook page
Would you like to hear some good news that has come out of this?
I was just contacted by another parent and due to a whole lot of research and accumulation of evidence, OUR SCHOOL WILL NEVER AGAIN PARTICIPATE IN THE CONFERENCE. The lies on behalf of the Youth Bureau and/or Planned Parenthood were uncovered. The moral of the story: whenever you see or hear that Planned Parenthood is sponsoring or presenting anything, run in the other direction and make the biggest noise you can until you get people to listen. Thanks be to God!
Updated 2/2014: Wait! The good news was only good for one year! It is back!