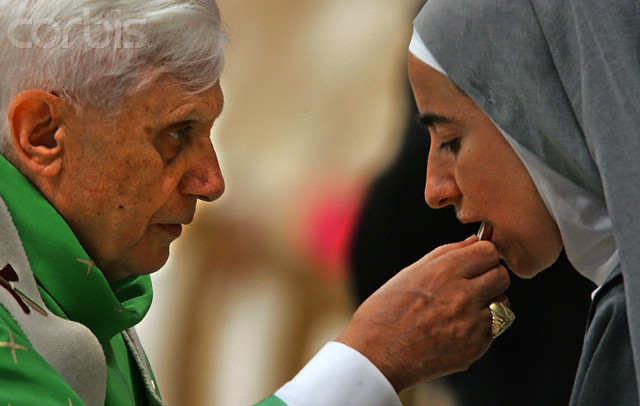 As you will see to the right of this page at the very top, I have added a poll.
Please consider this article over at Fr. Z's blog.
No pun intended, it is good food for thought. Pray about it. I know I am and have a lot to think about.
See also:
Communion in the Hand
Vatican Official Suggests Reconsidering Communion in the Hand